JAVA skit for new JETs!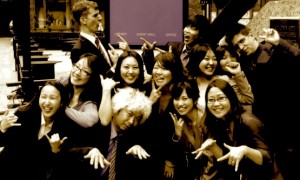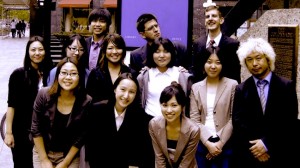 On Sunday June 26, 2011, JAVA(Japanese Visitors Association) participated in pre- departure orientation seminar for JET(Japan Exchange and Teaching Programme) at The Japan Foundation, Toronto, organized by the JETAA(JET Alumni Association). JAVA is a not for profit volunteer organization that seeks to improve the information resources available to Japanese people who are visiting the Toronto area, and I have been its past president and currently its advisor. JET programme, in its 24th year, aims to promote grass-roots international exchange between Japan and other nations, by sending native English speakers as teachers to Japanese schools.
JAVA performed a skit for new JETs, demonstrating basic Japanese social etiquettes … after a two months long preparation and practice, it was really well done and received with big applause by the audience!! I hope that JAVA, JET, and JETAA will carry on good friendship!!
New JETs, have a great time in Japan!!